ABOUT US
Meadowbrook Stables is located in Chevy Chase, Maryland, just outside of Washington, DC. We offer riding and horsemanship lessons in hunters, hunt seat equitation, and jumpers to riders of all levels, ages 6 through adult. We also offer a range of summer camp programs, as well as boarding, leasing and showing opportunities.
The Stables is operated by Meadowbrook Foundation Inc., a 501 (c)(3) nonprofit organization with a charitable mission committed to education, character development, community, and stewardship. Meadowbrook Stables is located on land leased from the Maryland National Capital Park and Planning Commission.
Learn more by clicking a link below: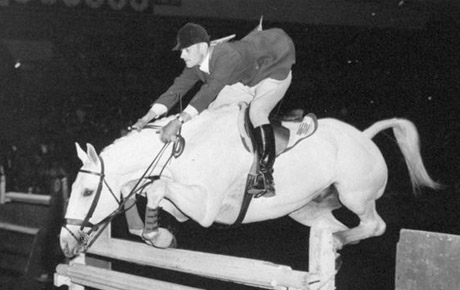 Meadowbrook Stables is
one of the oldest riding academies in the United States, located in Chevy Chase, Maryland, just outside of Washington DC. When it opened in 1934, the "Meadowbrook Saddle Club" was recognized as one of the "finest saddle clubs in the East" and hosted local, national, and international horse shows. The club portion of the building was designed after a Charlottesville tavern. The second floor contained a ballroom.
The stables began offering riding lessons in 1943 and has been teaching equestrians young and old ever since. David Bradley, founder of The Atlantic magazine, established Meadowbrook Foundation, Inc., a 501(c)3 organization in 2001. He then invested in extensive renovations to the barns, rings, paddocks, and other aspects of the facility.
Since then, Meadowbrook has maintained a strong riding program that excels in teaching riding and horsemanship to children and adults of all levels, from beginners through those showing at the national level.
Meadowbrook's Mission:
Education. Character Development. Community. Stewardship.
Meadowbrook is a community inspired by the love of horses. We are
committed to educating the next generation of equestrians through
programs that foster the development of excellent riding and
horsemanship skills, while nurturing the attributes of kindness,
responsibility, sportsmanship, ethical business practices, and
compassionate care for animals. Meadowbrook seeks to make the joy of
engaging with horses available to children and adults from all walks of
life through partnerships with schools and nonprofits; our doors are
always open to the local and greater Washington community.  We're
committed to providing high quality lifelong care for our horses,
including the best in wellness care, exercise, nutrition, and veterinary
medicine. And we're mindful of our stewardship role, to preserve
Meadowbrook as an historic equine facility and ensure that future
generations have the opportunity to enjoy the physical, mental, and
spiritual benefits of riding and interacting with horses.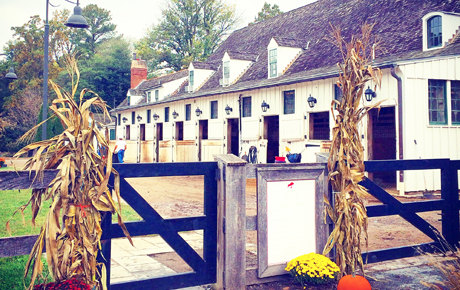 Katrina Weinig
General Manager
Diane Rogers
Head Trainer & Program Director
Certified USHJA Trainer
Ashley Miller
Barn Manager
Certified ARIA Trainer
Head IEA Coach
Allie Morris
Office Manager
Camp & IEA Coordinator
Espa Loaiza
Assistant Barn Manager
Ryan Carroll
Assistant Trainer
Head IEA Prep Coach
Lara McPherson
Gary Aldridge
Instructor
Kathleen Catliota
Instructor
Matt Lanigan
Instructor
Crystal Grayson
Instructor
Katie Diederichs
Instructor
Jessica Raptis
Instructor
Melissa Arroyo-Mendoza
Instructor
Armando Martinez
Stable Supervisor
Selvin "Eddie" Castillo
Assistant Stable Supervisor
Essential Barn Staff
Juan Perez
Godofredo Garcia Flores